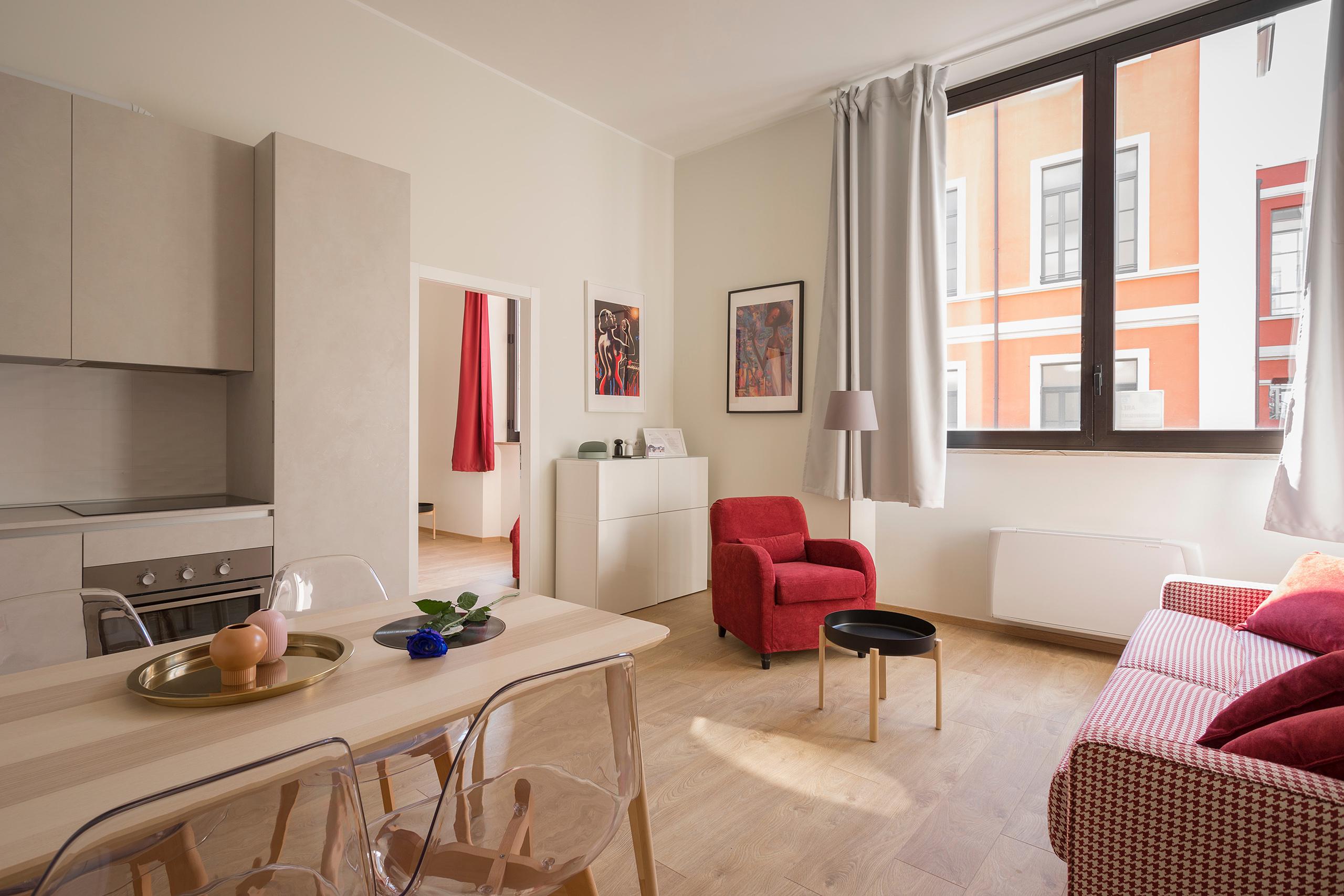 Increase Your Chance of Success as a Franchisee, to 90%
For no additional work nor stress, you could increase your chance of enormous success in the serviced accommodation industry to 90%. As a Luke Stays franchisee, you'll join a community of like- minded business people and reap the benefits of round-the-clock expert support.
All while operating under a brand that's recognised as the most trusted in the industry!All while operating under a brand that's recognised as the most trusted in the industry!
How does changing your life with a scalable property business (from anywhere in the world), without any of the struggle sound to you?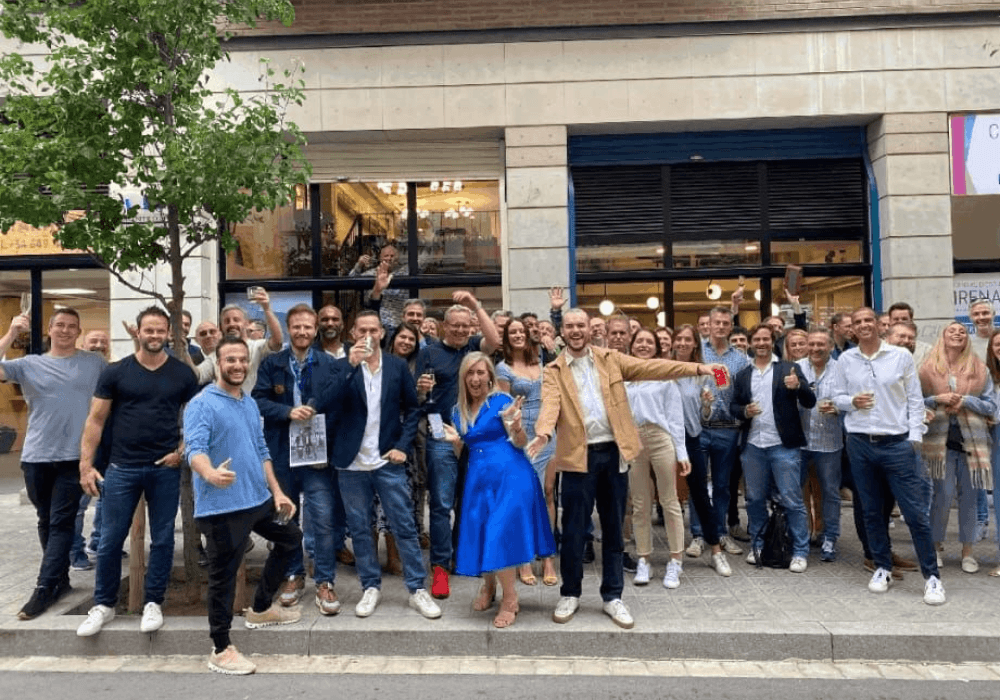 You're probably thinking "this is too good to be true", right?
But as the most trusted brand in the short-term rentals industry, we make no jokes about success at Luke Stays.
We've figured out a way for you to create your own serviced accommodation business under our brand - and with all our support and resources - and it doesn't even matter where in the world you're based (or even if you don't have any experience!).
There are limited franchise licences available, but if you qualify you could be well on your way to earning at least 4 times more than your current income (enough to hand your notice in at the office!).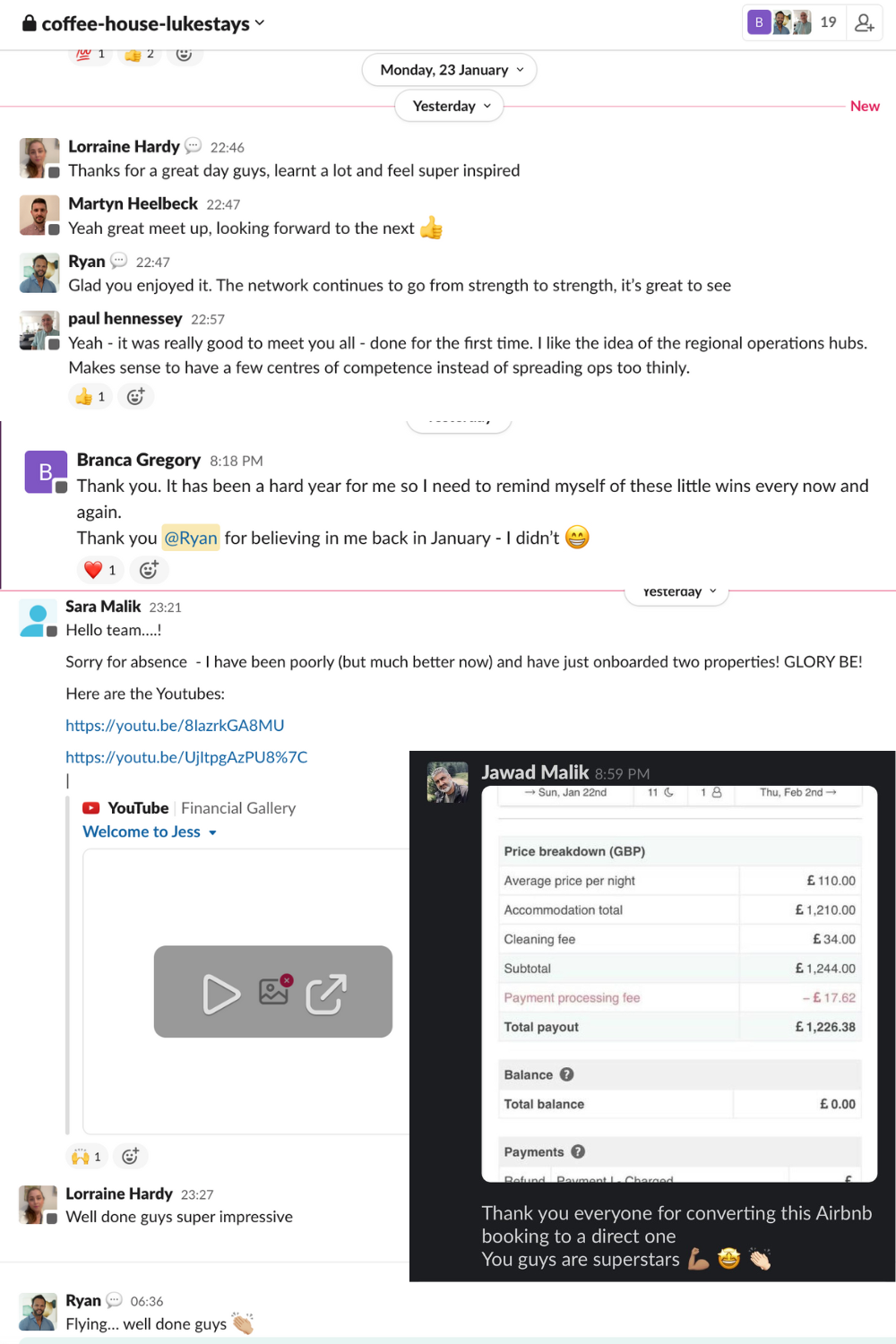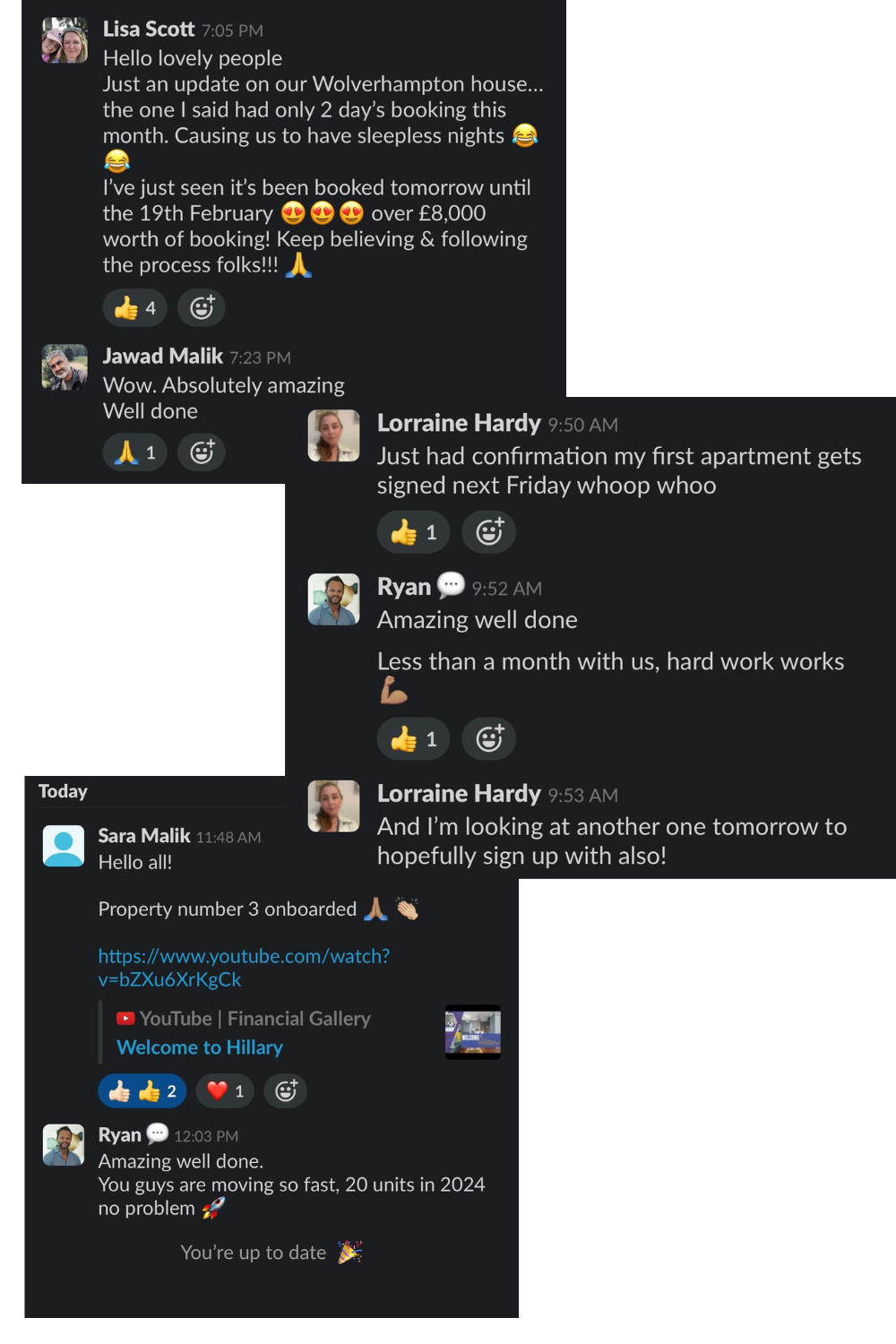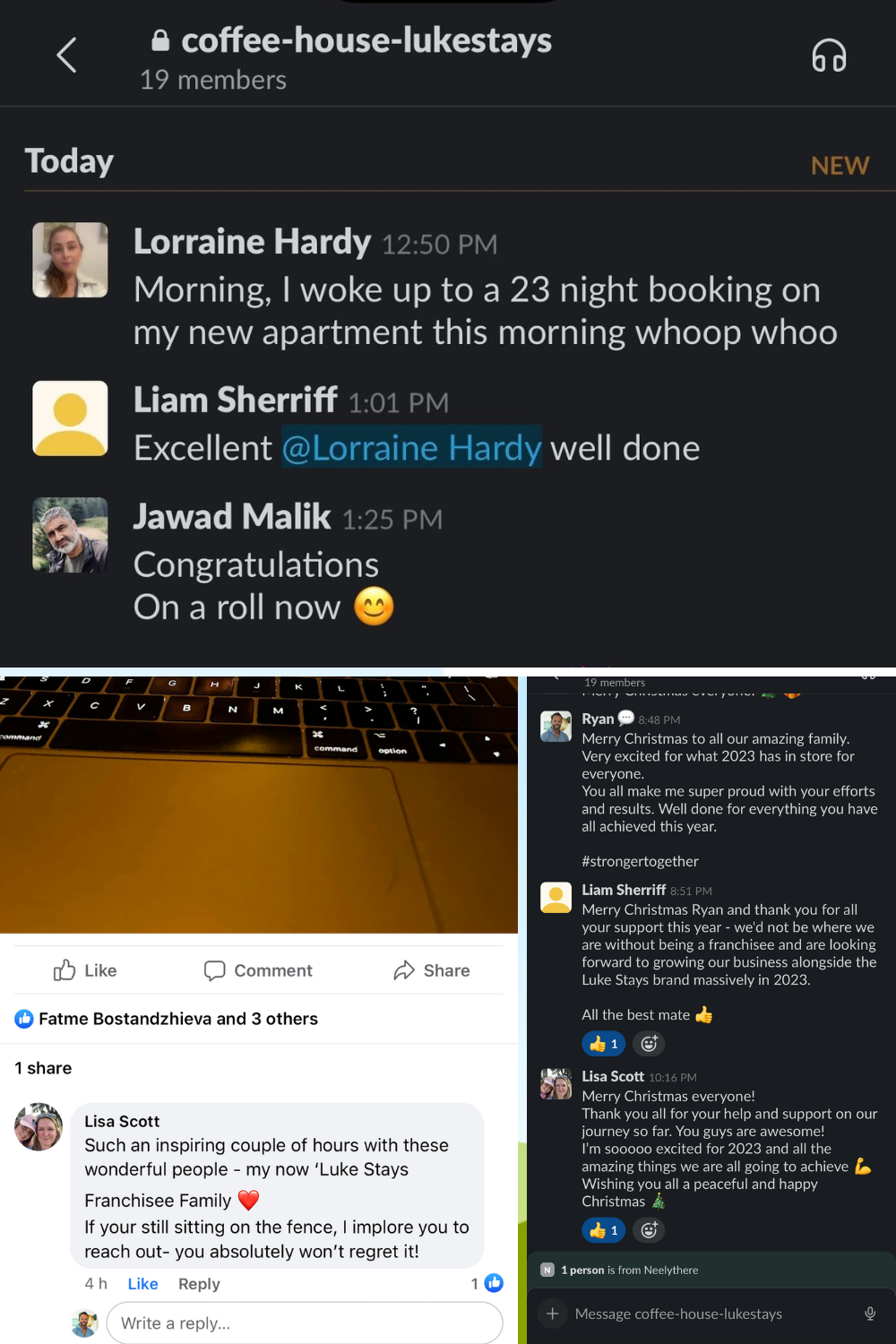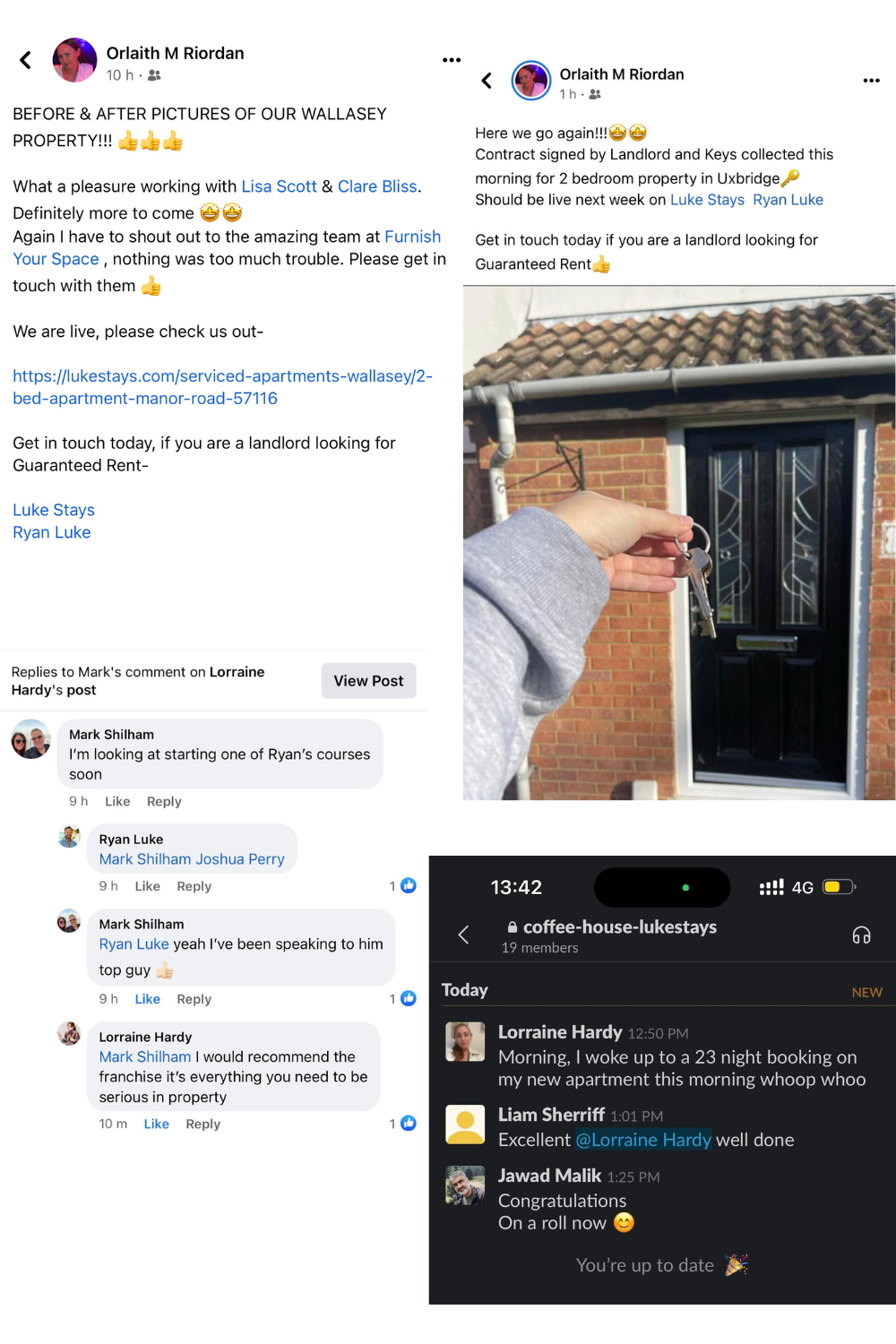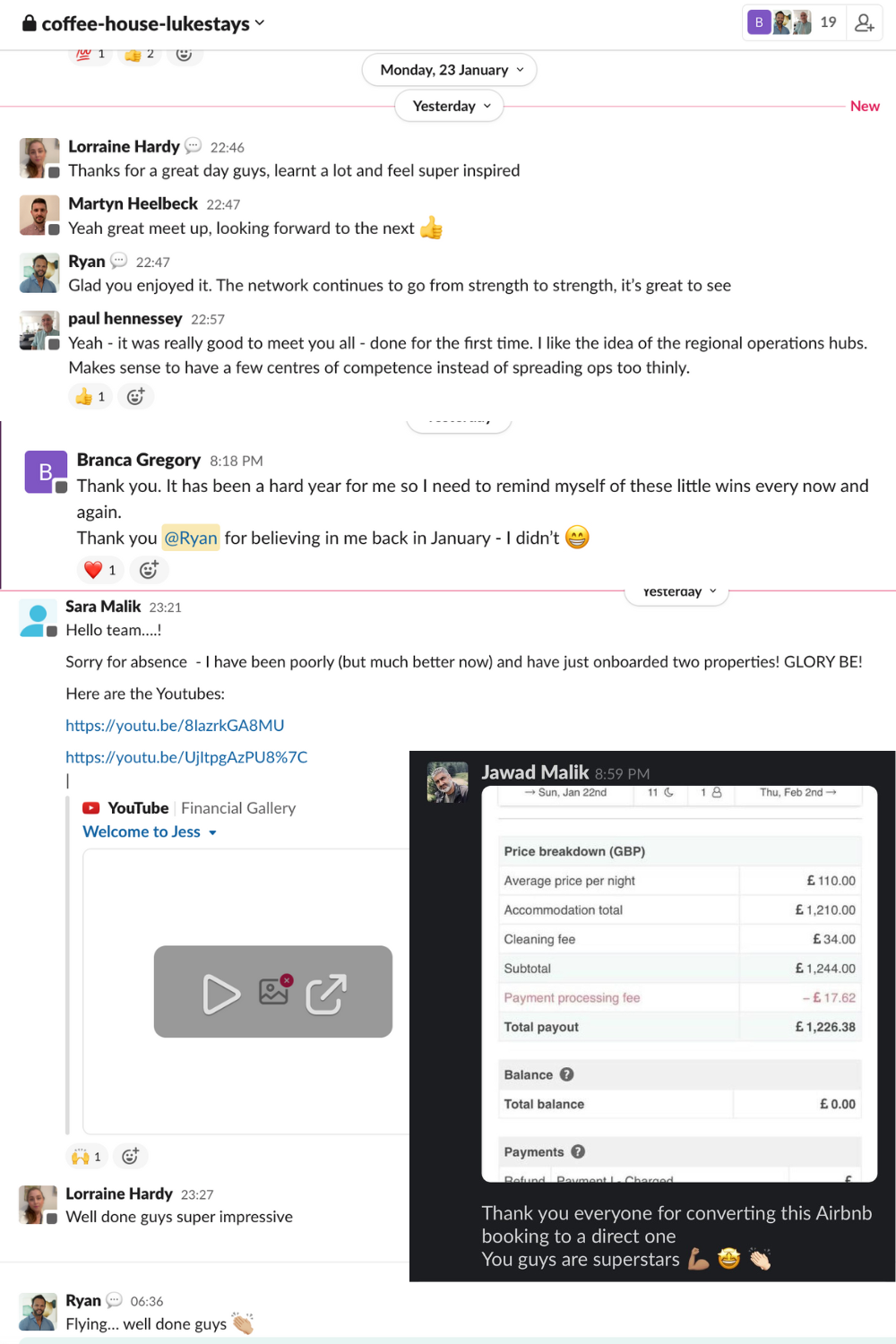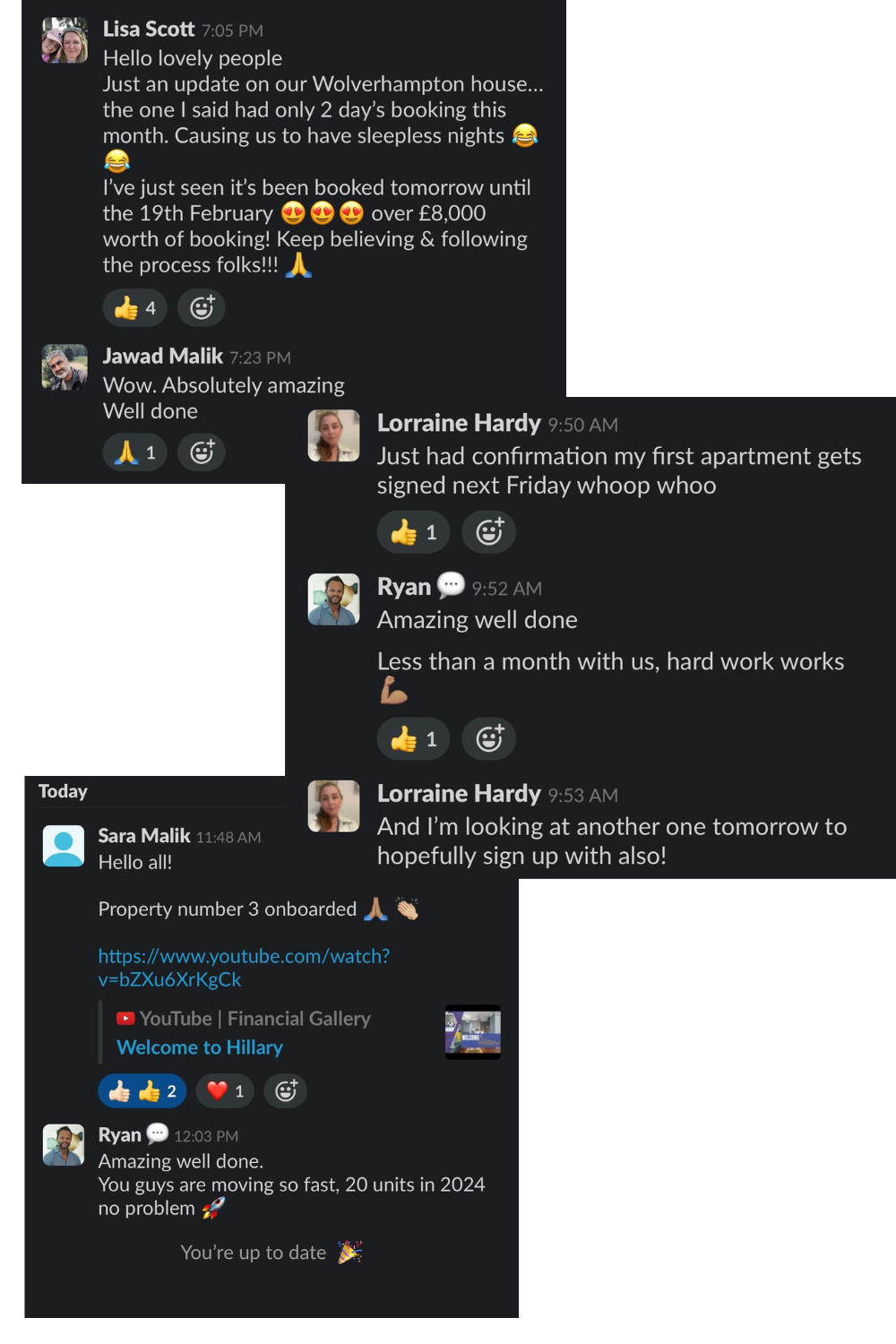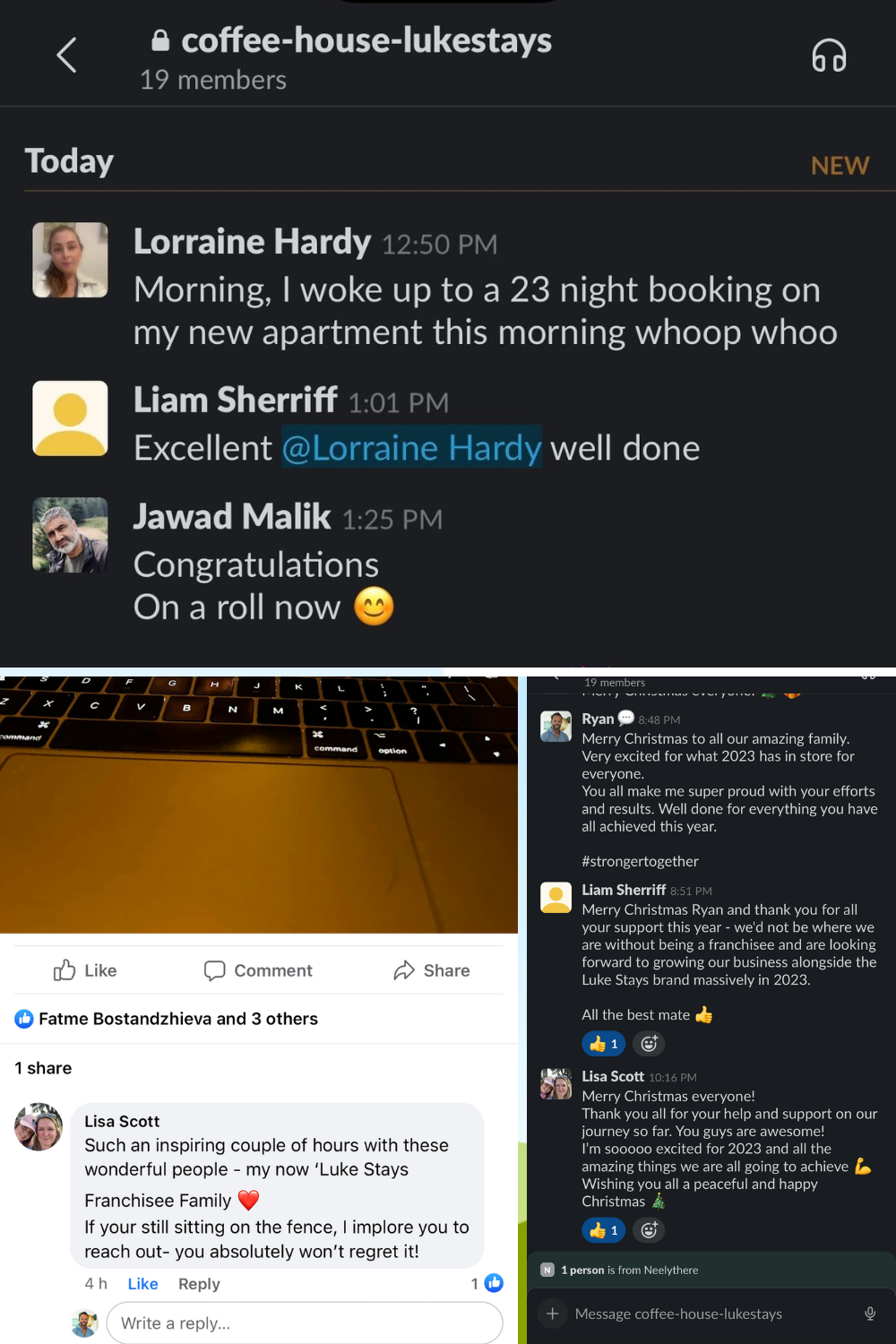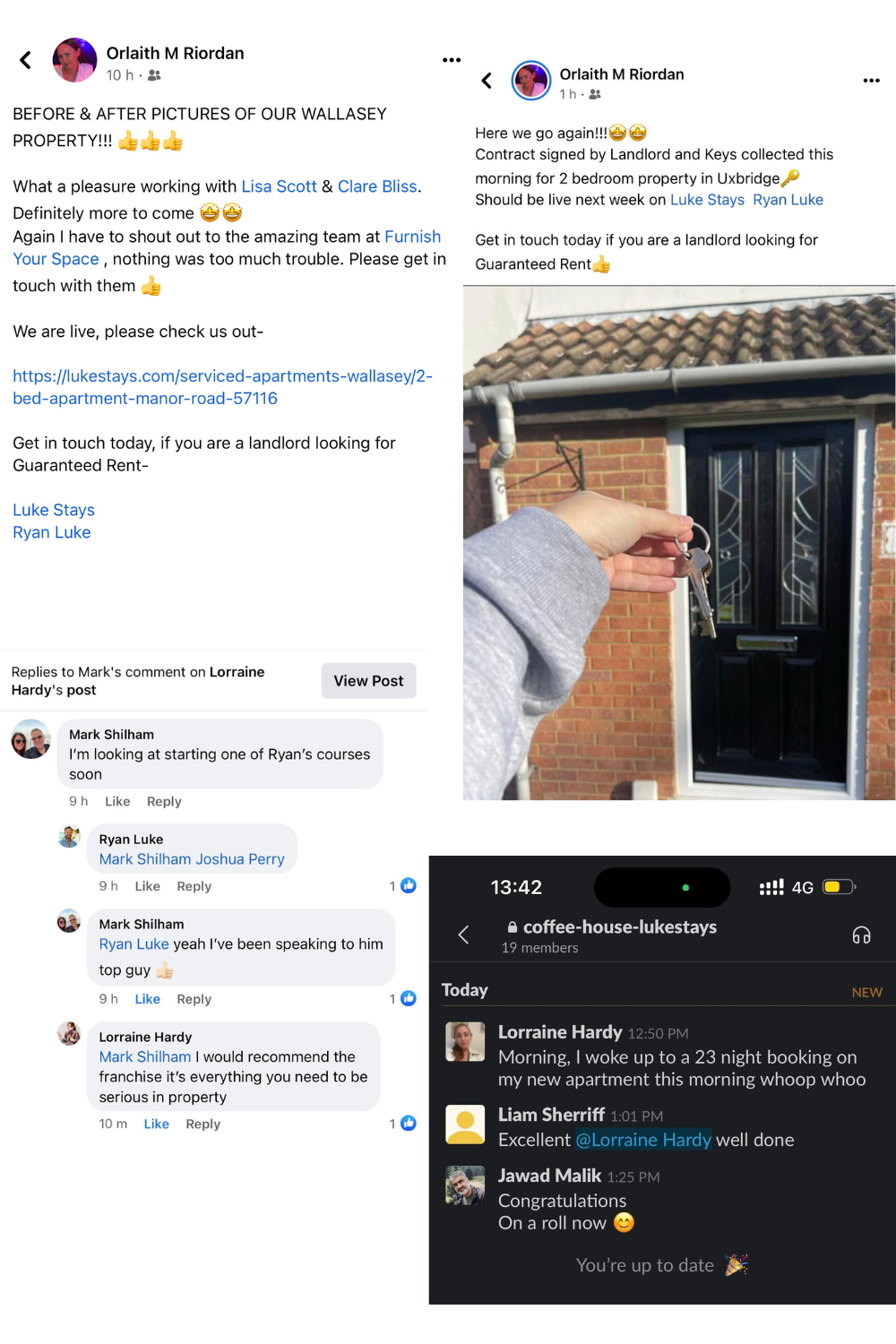 You're stuck in an unfulfilling job or a life that fails to give you the financial freedom you need, and it's likely that you've flirted with the idea of starting a business in the serviced accommodation space.
It's one of the most lucrative industries to get into; and one that doesn't require you to put a ridiculous amount of hours in, once you're all set up and going.
But those deep-seated fears keep holding you back, don't they?
You're afraid of losing everything you have, letting your family and loved ones down, looking silly in front of investors and landlords (because you think you know nothing about property) - and the biggest one of all: You're terrified of stepping out of your comfort zone.
But what if we told you that we'll give you all the support, resources, and guidance - as well as a fully-fledged serviced accommodation brand to guarantee your success in the industry?
And by the way, we won't stop working hard with you - until you reach the success and lifestyle you desire. So long as you qualify for the franchise licences and are ready to put the effort in.
Once you've been approved as a Luke Stays franchisee, we'll kick-start your entrepreneurial journey and start bulking up that bank balance in no time.
Supportive
Around-the-clock support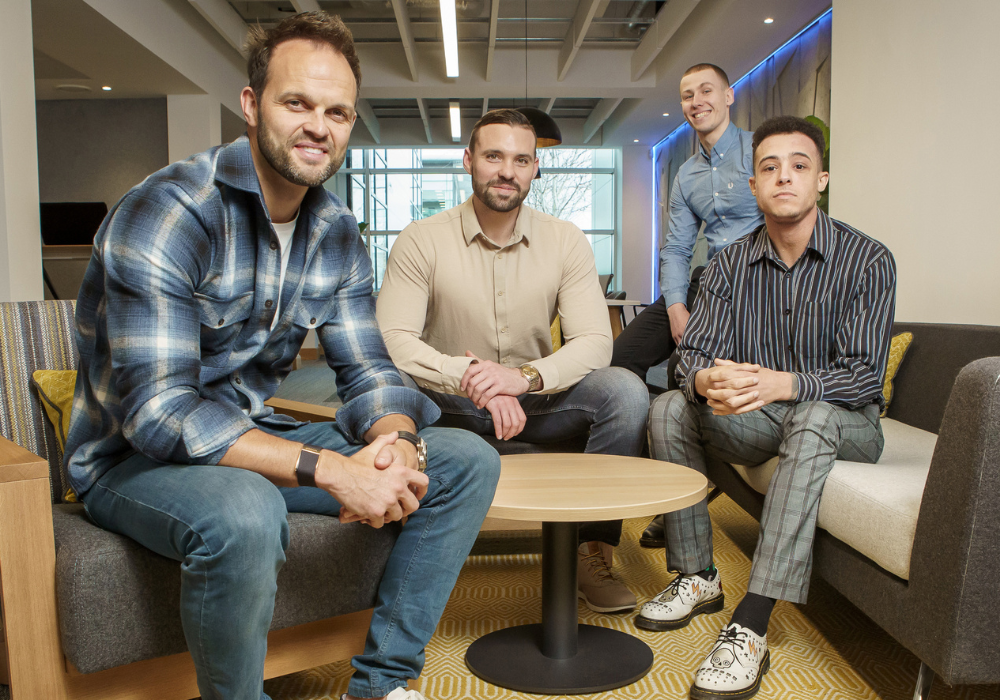 Join a community of business people just like you, who are continuing to grow their own serviced accommodation businesses.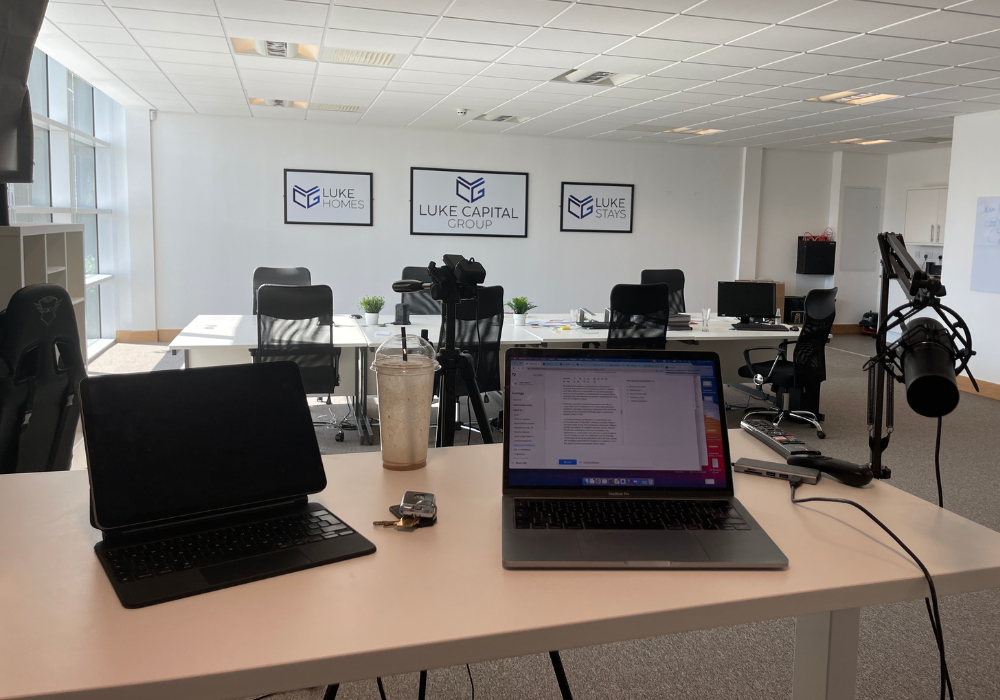 You're Made For Bigger And Better Things
Don't waste any more time in a job you hate for a salary, that won't secure your family's future
Book your seat for this must-watch webinar and find out how a franchise opportunity with Luke Stays can change your life
Build Your Property Empire With Luke Stays
This webinar is your big chance.
It's time to escape the rat race and be remembered for more than just 'existing'.
How many times have you wished to build a legacy for your family and make something of yourself - but just haven't known where to start?
This exclusive webinar hosted by industry leader Ryan Luke will open the doors to financial freedom, peace of mind and long-term stability for you and your loved ones.
This exclusive webinar hosted by industry leader Ryan Luke will open the doors to financial freedom, peace of mind and long-term stability for you and your loved ones.
You can start building your property empire in just a few clicks and design the life that you've always dreamed of.
You're no longer alone. You're no longer "out of options".
Watch the Webinar and Kick-start Your Dream Life!
No More operational headaches
Setting up a property business is hard enough, without all the operational chores to think of. We'll take care of all the "back-end stuff" for you, with the right systems and processes in place. Ready made and ready to go.
No More 'Feeling Alone'
Got niggling concerns that keep you up at night? Don't worry - we all do, in business. As a franchisee, you'll NEVER be alone. We guarantee support, guidance and honest advice from the experts.
No More Wasting Time
You need results, fast - and we're here for that. So long as you put the hard work in, you'll start enjoying the rewards from this franchise model from day one. We offer a proven 'Plug-Play-Scale' solution, that you can start implementing straight away.
You're not the only person to have felt 'stuck' in life… Ryan Luke has been where you are, right now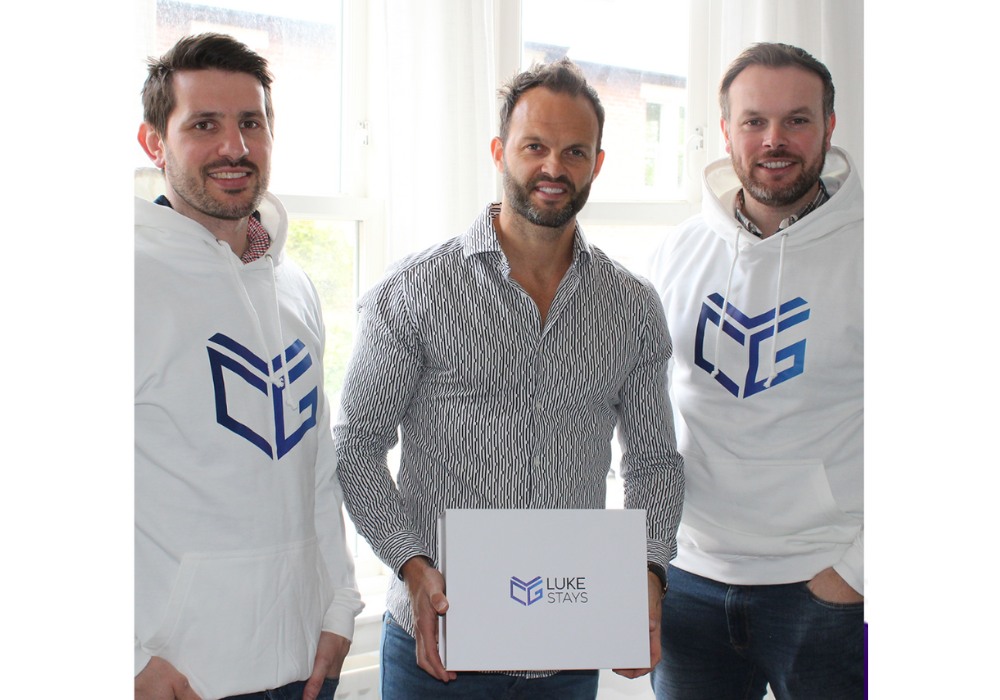 Sound familiar?
Are you aimlessly hopping from one job to the next?
Are you simply 'co-existing' with your partner, barely making any time for the kids or date nights?
Are you absolutely sick and tired of not knowing where your future is headed or how you're going to build a legacy for your family?
Like you, Ryan had got himself stuck in a rut.
Desperately looking for 'Get Rich Quick Schemes' or that 'next big win'.
His health suffered. His relationships suffered. His emotional state of mind suffered - and he was ready to pack it all in.
You don't need to feel shackled by self-doubt and uncertainty anymore.
Ryan is now the CEO of Luke Capital Group, which has a property portfolio worth over £50 million - and over 300 properties under its belt.
Ryan had NO IDEA where to start in the property industry and had next-to-no support.
But you HAVE support.
You're being offered a ready-made opportunity to change your life, with this incredible franchise opening.
If Ryan could turn his life around and build a successful property business across the UK, Ireland, Portugal and Dubai - then SO CAN YOU.
But you need to watch this webinar hosted by the man himself, first.
THIS IS FOR YOU!
A ready-made system to help you build your property empire, with full support.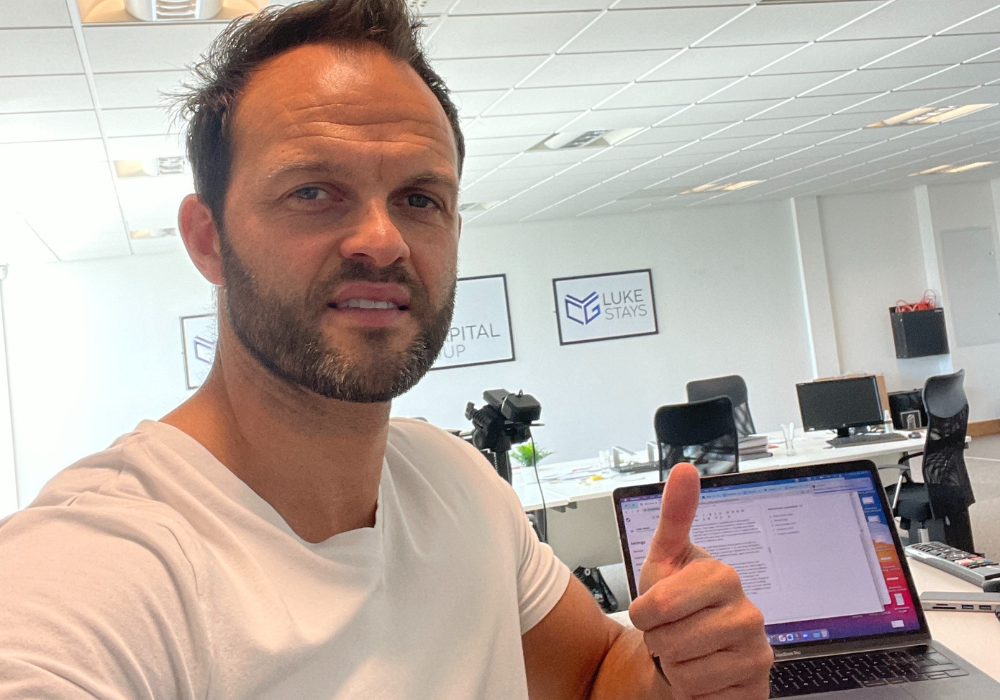 Right Now, You Have Nothing to Lose and EVERYTHING to Gain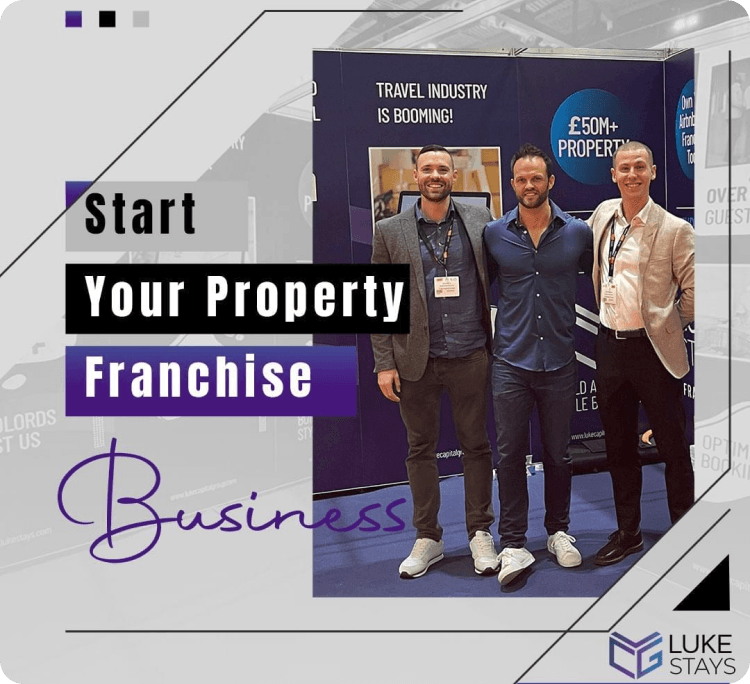 Too many people let opportunities like these pass, claiming that they're 'too good to be true'.
If this is you right now, ask yourself - do you not deserve a chance to make something of your life?
If it's 'too good', then isn't that EXACTLY what you and your family deserve?
So far, Ryan Luke has helped thousands of property entrepreneurs scale their businesses and make millions.
His franchise model is simple, quick to implement and guarantees results if you put the hard work in.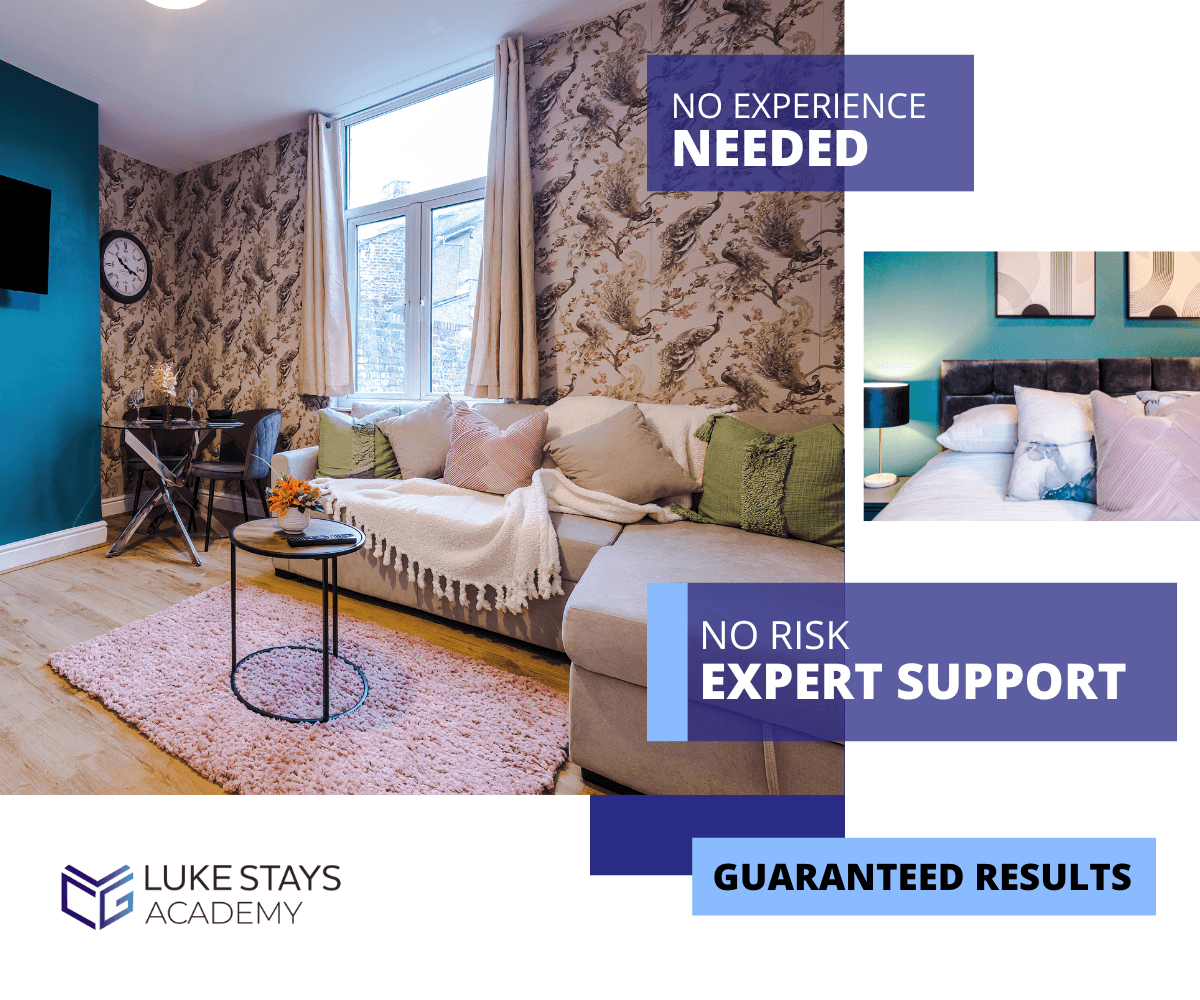 He will work with you on your mindset.
​He will work with you on your confidence.
​He will work with you on your property industry know-how.
​He will work with you on your commercial business acumen.
​He will work with you on your sales and marketing systems.
All you have to do is show up to change your life.
Surely, you owe that to yourself?
Book your seat now - before somebody else scoops up your slot.
We are only limited to 100 webinar attendees.
Once the seats are gone, registration will close.