So, we may have romanticised the idea of "Trade Stays" a little here. But there's no reason why a business trip that includes a lot of work and day-to-day grind cannot be special.

In fact, if you and your team are likely to be putting the hours in at work, you absolutely deserve short-stay accommodation that will allow you to feel as comfortable as possible.

Unfortunately, our industry doesn't glamorise trade stays as much as it deserves – with the term itself being associated with boring, bland accommodation options; that would make most people wish they were back at work.

However, at Luke Stays, we love to welcome contractors as guests. So, if you're staying with us while on a work mission, know that we've got all your needs and preferences taken care of.
Flexible Stays For Trade Stays
Trade stays can get so costly, especially if you're booking accommodation for larger teams. The traditional hotel option is a hefty business expense; and hotel rooms don't often offer the flexibility that contractors need.

If your project timelines are fluid, and you have different contractors on duty at different times. Then you need an accommodation provider that is willing to be 100% flexible and aware of your unique needs.

Unlike hotel options, Luke Stays is at hand to be as flexible as you need with your accommodation for contractors. This includes specific preferences around bedroom arrangements, as well as specific booking dates. However, we do ask that you book directly with Luke Stays in order to benefit from this service. As we can only help you manage your unique booking when we're not being controlled by OTAs like Airbnb. 
Ample Space 
Contractors are likely to need accommodation for days, sometimes weeks at a time.

Staying in a single hotel room under these circumstances can begin to feel quite boring (not to mention suffocating). Having the space to unwind and collect your thoughts after a hard day's work is so important and paramount to your ongoing productivity and emotional well-being.

Our serviced accommodation options offer up to 30% more space than standard hotel rooms – at a cheaper cost.

You and your team will have access to a separate kitchen, dining area (in some properties), separate bathroom and more working and resting space.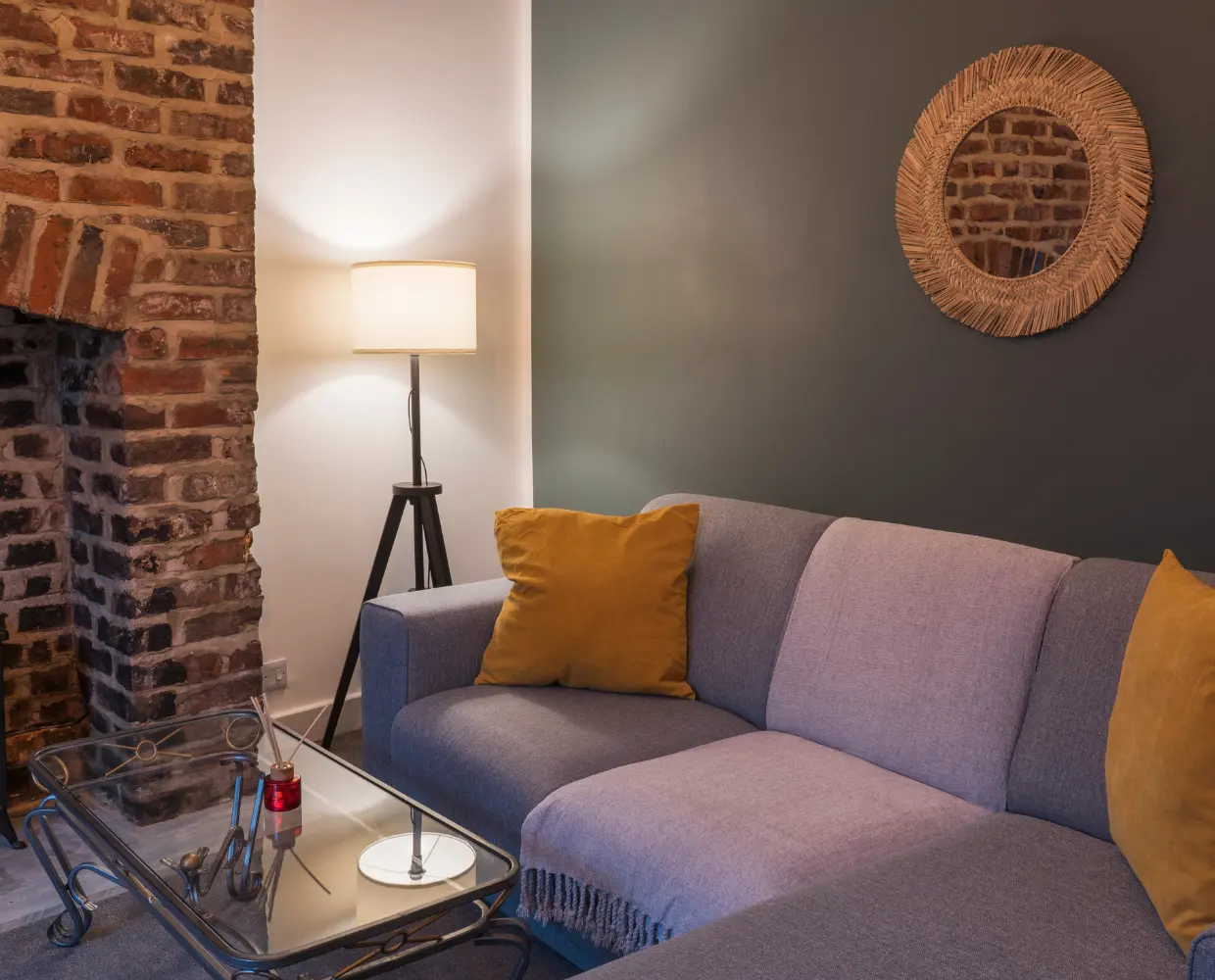 Better Value for Money For Trade Stays
Not only does serviced accommodation offer more space at a cheaper cost, but it is also generally cheaper all round – full stop.

Factor in the thing that booking rates are far lower compared to hotel rooms. And that you won't have to pay for any hidden extras. Such as laundry, or even room service (because you'll have the luxury of preparing your own meals at your accommodation, if you want to).

It's a common misconception that serviced apartments cost a lot more than hotel rooms. Because guests are being granted access to an entire home rather than a boxy room with no personality. However, the biggest reason why STRs are dominating the market when it comes to trade stays is that businesses realise how much money they're saving by booking volume accommodation for larger teams – for up to weeks at a time. Read more about it in this article: Kitting Out Your Short-Term Rental Property for Contractors 
It's strongly recommended that you book directly with Luke Stays for the best possible rates for your contractor team. We usually reserve the best rates (and accommodation options) for guests who book directly and do not present this to Airbnb. 
Safe, Secure, and 100% Payment Protection 
When you're parting with a substantial amount of money for volume trade stay accommodation, it's important that you feel your payments are 100% protected.

Unlike many hotel options, and even the most renowned OTAs such as Airbnb, all trade stays with Luke Stays are I-PRAC Approved. This means you're guaranteed the highest industry standards and 100% trust and payment protection – or your money back.

Unfortunately, the industry is still rife with short-term rental fraud, and contractors tend to be heavily targeted during peak work seasons. When you book directly with Luke Stays, you'll be rewarded with the ultimate peace of mind – and fully focus on the project at hand. 🙂

To find out more about trade stays with Luke Stays, visit our designated Trade Stays page on the website – where we've answered any additional questions.